Policy Fora
New Political Models in the Middle East: A Focus on Israel and Palestine
Friday, May 16 2014
On May 16 2014, CITpax organized a policy dialogue that gathered young participants from various countries of the region, Europe and the USA with the aim of analysing the peace process and its failure, as well as looking at innovative governance solutions for the future, not only in Israel and Palestine, but throughout the Middle East. The discussion was especially timely and poignant given the difficulties that the American-led peace process faces as well as the turbulence created by the Arab revolutions.
Policy Fora
Regional Contact Group for the Middle East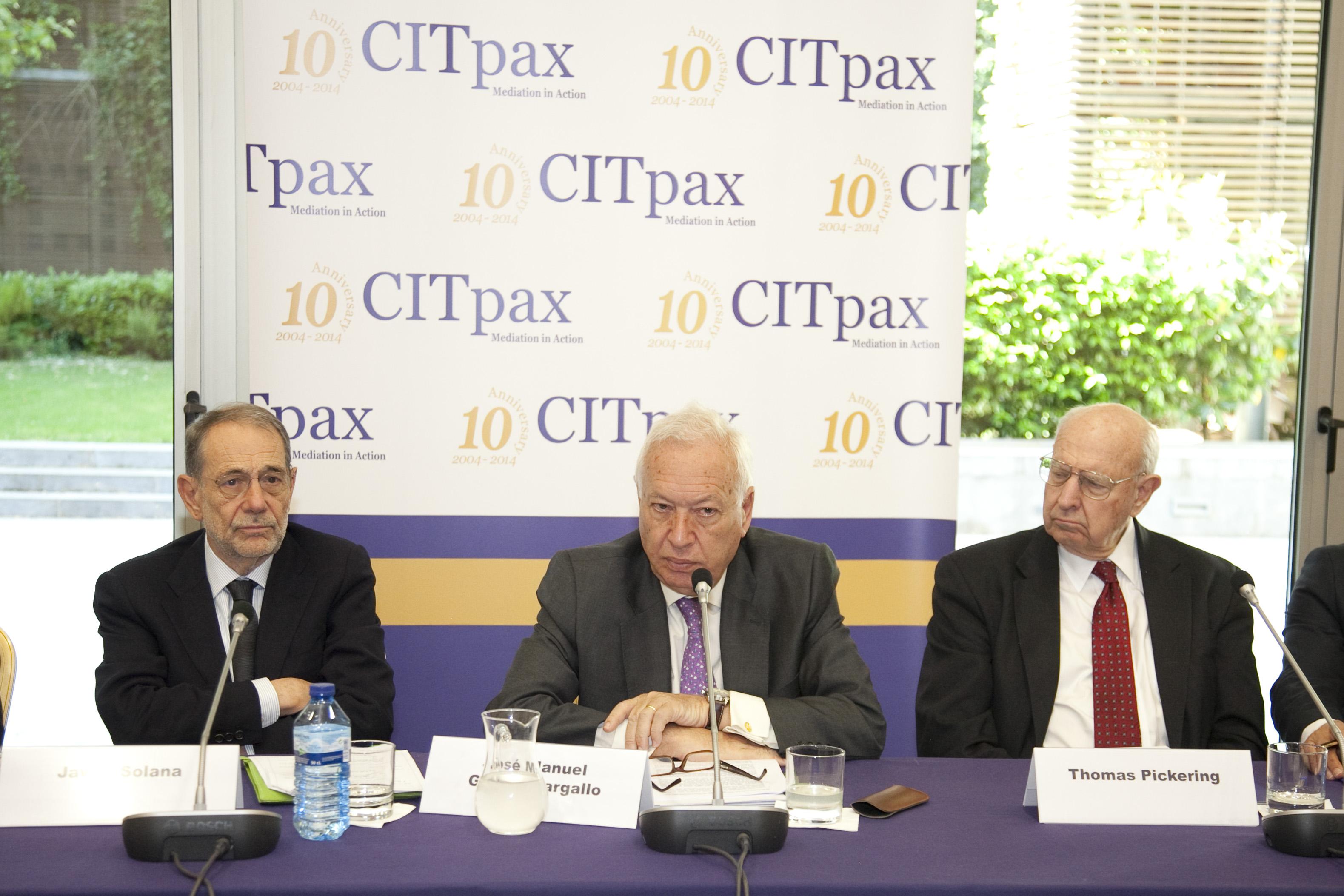 Wednesday, May 14 2014
As part of its 10th anniversary activities, CITpax convened a group of experts, chaired by Javier Solana, President of ESADE Center for Global Economy and Geopolitics, and Thomas Pickering, Former U.S. Under Secretary of State for Political Affairs at the State Department, and former U.S. Permanent Representative to the UN to reflect on the present and future of the Middle East. The meeting, which was held at the Palacio de Viana, is the first of a series that will take place in 2014 and that aims to explore ideas to help resolve current conflicts in the region as well as explore new political Read more...
Public Event
Iran and the Conflicts in Syria, Lebanon and Iraq: Troubled Waters or Room for a Conversation?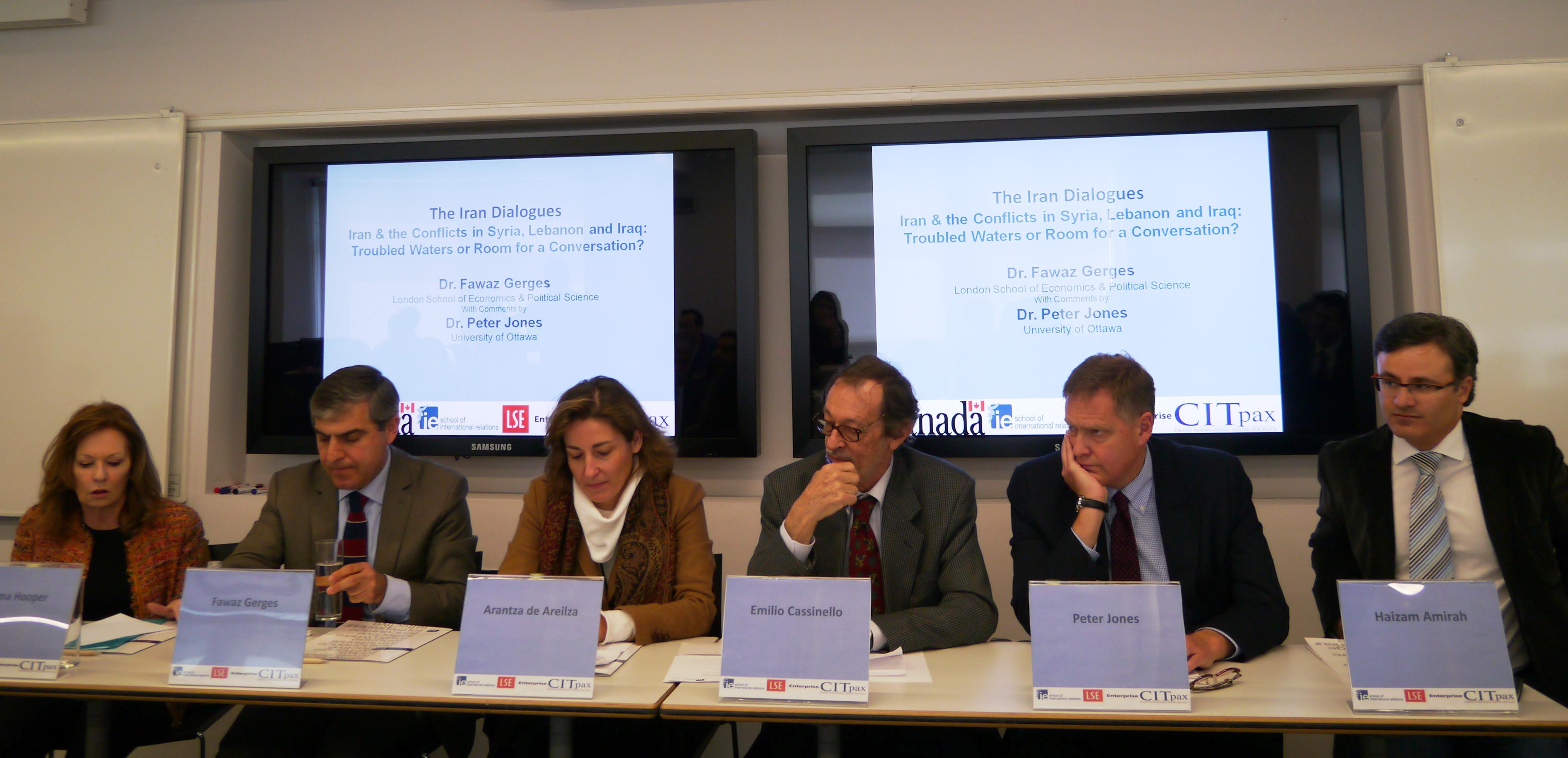 Friday, Apr 4 2014
On April 4, 2014 CITpax held the seventh edition of the Iran Dialogues in cooperation with the LSE Enterprise (Spain), the Embassy of Canada in Spain, and the Instituto de Empresa (IE). The guests speaker were Dr. Fawaz Gerges, Professor of International Relations in the Middle East Centre of the London School of Economics, and Dr. Peter Jones, Associate professor in the Graduate School of Public and International Affairs at the University of Ottawa who shared their views on the current situation in Iran as well as its role in various key scenarios across the Middle East.
Pages