Policy Fora
Present and future of negotiations with Iran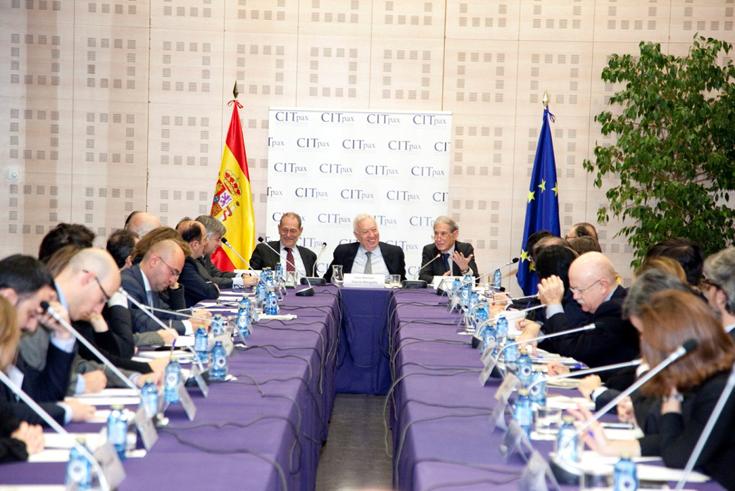 Tuesday, Nov 26 2013
A closed-door round-table was held at the Ministry of Foreign Affairs of Spain with experts on Iran and Spanish high-level officials. Presentations were given by Javier Solana and Shlomo Ben Ami, following an introductory speech by the Minister of Foreign Affairs of Spain, José Manuel García-Margallo. The event was organised in collaboration with the Spanish MFA, and took place on 26 November 2013.
Public Event
Iran: Ideology and nation-building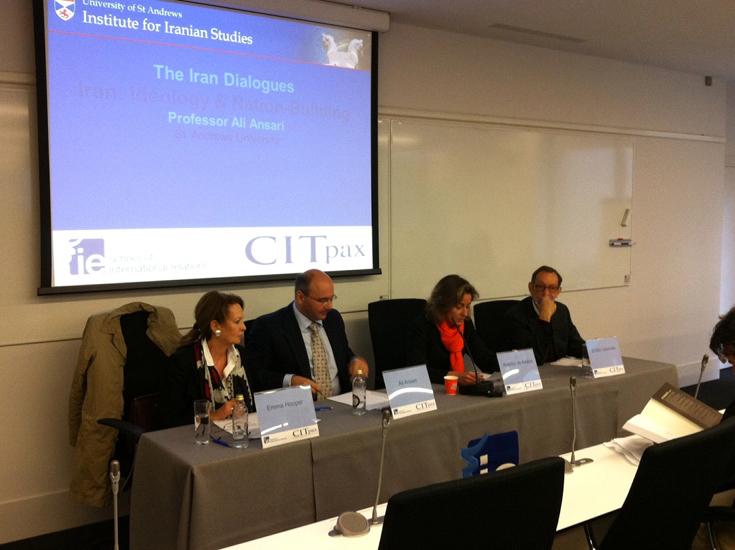 Friday, Oct 25 2013
On 25 October 2013, CITpax organised a public lecture by Professor Ali Ansari (University of St. Andrews), a specialist on Iran and author, among other publications, of the book The Politics of Nationalism in Modern Iran. The conference was held in Madrid at the headquarters of the Instituto de Empresa (IE), and was organised in collaboration with the IE, the Ministry of Foreign Affairs of Spain and the City of Barcelona.
Policy Fora
The Direction of Iran's foreign policy
Friday, Sep 27 2013
On September 27 2013, a meeting took place in Madrid with experts on Iran, representatives of the Spanish Ministries of Foreign Affairs and Defense, Mohammad Ali Shabani (Iranian researcher at SOAS in London) and Roberto Toscano (former Italian Ambassador to Iran and currently research associate at CIDOB). The meeting was organised at the headquarters of CITpax in collaboration with the LSE and with the support of the Spanish MFA and the city of Barcelona.
Pages